Asian Outcall Massage Holborn
Outcall Massage Holborn
Who we are?
Here at London Pleasure Parlour, we pride ourselves on offering our customers a luxurious and prestigious erotic massage in London, which is why we are now proudly offering outcall services to Holborn and the surrounding areas. For those of you who are not familiar with the term "outcall service," it basically means that you can have the masseuse of your choice come directly to your home or hotel room, as opposed to you visiting our massage parlour in Holborn for an incall massage. Sounds very fancy, right? 
Our outcall massage service in Holborn is extremely popular amongst our customers, making booking erotic massages easy, quick and simple for both you and the masseuse!
We want to ensure that you are able to have all the same massage opportunities as our incall customers, which is why we offer our massage in London for both incall and outcall customers.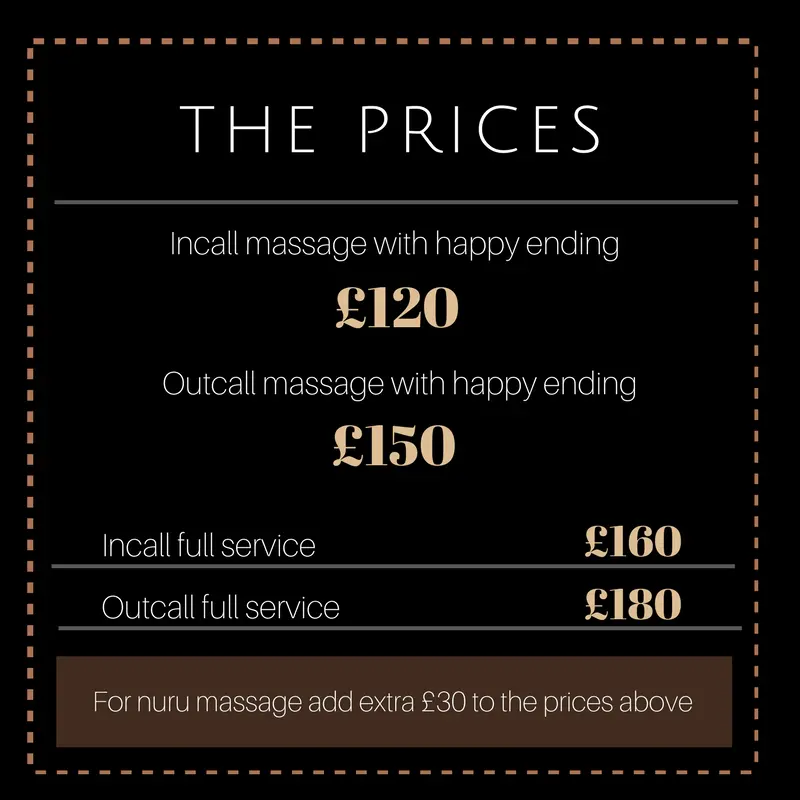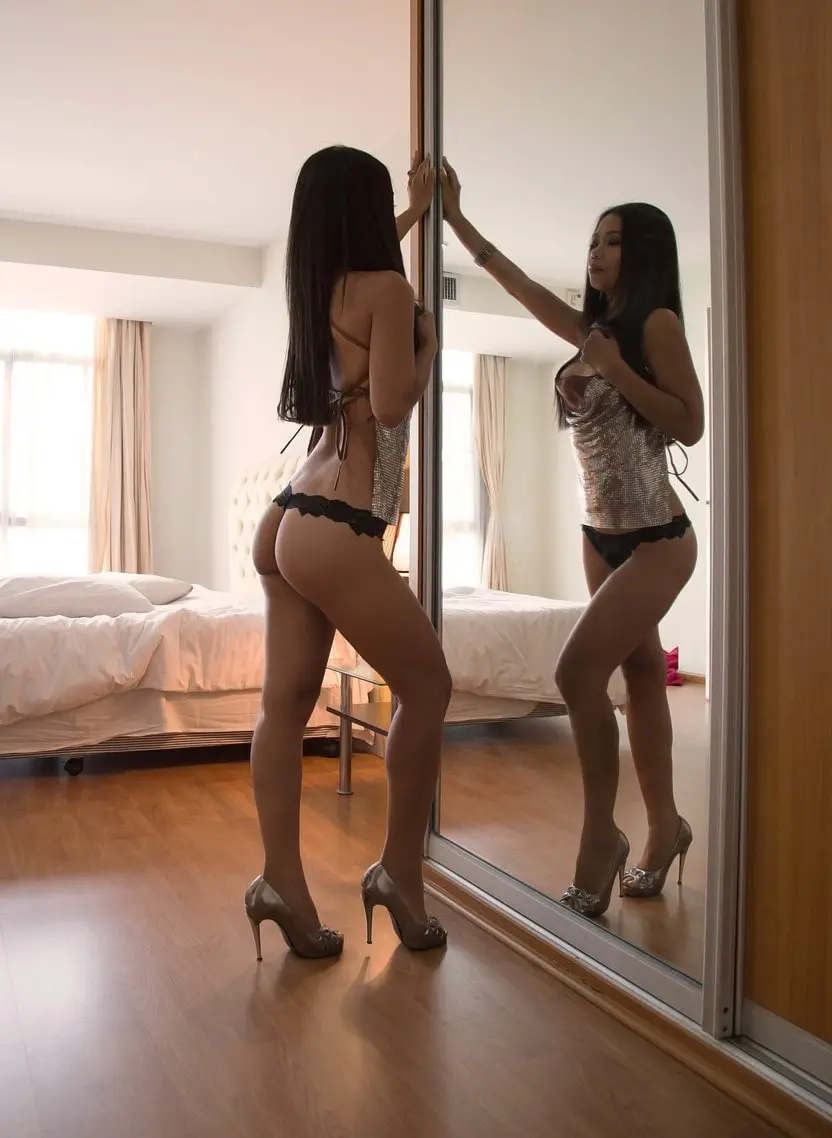 So, what styles of massage are offered with an outcall massage booking?
Lingam Massage – This is a unique Tantric massage style that focuses primarily on worshipping the penis and treating it with the utmost respect and loyalty. The word "lingam" loosely translates to "wand of light," which indicates the significance of the penis holds throughout one of these sessions. The masseuse uses her hands, lips and tongue to cover all the bases of the penis including the tip, shaft and testicles. Not only is it pleasurable physically, but it also takes the customer on a spiritual journey that awakens their soul and brings them closer to their body. 
Happy Ending Massage – This massage style provides you with the perfect balance of relaxation and relief. The masseuse will begin by performing a full body to body massage while both participants are naked. Using the curves of her body and her hands, she will work on any pressure points on the body to relieve muscle pain or tension. Once you are in a state of total relaxation she will use her hands to provide you with hand relief, allowing you to climax twice within one session. This is an exhilarating yet soothing experience that is highly popular with customers. 
Full Service Massage - This massage style is likely the most popular amongst clients for both incall and outcall services. Much like a happy ending massage mixed with a Tantric massage, the masseuse will start your session by performing a full body to body massage while you are both naked. Paying extra attention to areas of your body that are sensitive and bringing you an ultimate feeling of relaxation and relief. The masseuse will then finish the session by performing hand relief, oral and intercourse, allowing you to climax twice. 
Four Hands Massage – Four Hands massage therapy has taken London by storm over the last number of years, with more men making their fantasies a reality. Although four hands massage therapy has many of the same elements as a traditional massage, however, it has one alternating factor and that is that it is performed by two masseuses rather than one.
Nuru Massage Therapy – Nuru massage therapy originated in Japan and translates to "slipper," which matches the nature of this massage style. The masseuse uses a special type of gel made from Nori Seaweed and other natural extracts to rub her body against yours in a slippery sliding emotion.
Choice of masseuse
We want to ensure we always provide our customers with complete satisfaction which is why we always allow you to have complete choice over what masseuse you have for your session. Unlike an incall service, you won't be able to pick the girl in person. However, we have an online gallery on our website where you can find pictures and descriptions of each of our masseuses. All of the therapists provide the same services at the same price; all you have to do is pick the lady who most tickles your fancy.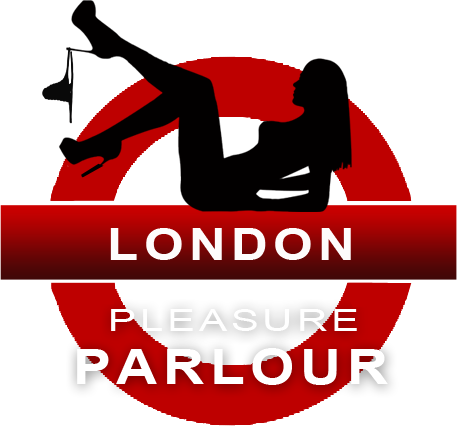 Where are the masseuses from? 
AS we are an Asian massage company, we want to ensure you experience true experience with a genuine Oriental girl. All of our therapists hail from China, Korea and Japan and have been trained at some of the most elite massage therapy schools across Asia. Carefully selected by us based on their beauty, hard work and dedication to their profession, you will always receive a 5* experience. We offer a wide range of masseuses for you to choose from, therefore no matter what your type, we will have a lady that meets your needs and desires. 
Booking in Advance
It is important that you always book in advance for outcall massages due to travel time and preparation, please note we (do not) have a massage parlour in Holborn, this is only an Outcall service to Holborn. It is really helpful to us if you book 2+ hours before you want the masseuse to visit you at your home or hotel as it gives her time to prepare and travel to you. By booking in advance you will also be able to secure your desired masseuse for your preferred time.
Discreetness
Here at London Pleasure Parlour, we care about the privacy and safety of our client's which is why we always ensure that our visit with you is extremely discreet. However, if you require an outcall booking to a hotel in Holborn then we need your full name to contact the hotel anonymously and ask to get put through to your hotel room for the safety of the massage therapist. If you wish for the masseuse to go directly to your hotel room, or meet you in a private part of the hotel, then just let us know beforehand. Your appointments with us are confidential and we do not hold on to any client information once the session is over. 
Good Hotels near Holborn for Outcall Massage Therapy
Radisson Blu Ewardian, Bloomsbury Street (4* hotel)  9-13 Bloomsbury Street, Bloomsbury, WC1B 3QD / 020 7636 5601
Jurys Inn Holborn London (5* hotel)  50-60 Southampton Row, Holborn, WC1B 4AR / 020 7242 1800
Thistle Holborn (4* hotel) 36-37 Bloomsbury Way, Holborn, London, WC1A 2SD / 020 7523 5059
Club Quarters Hotel, Lincoln's Inn Fields, Holborn (4* hotel) 61 Lincoln's Inn Fields, Holborn, London, WC2A 3JW / 020 7404 6640
Book today
If you would like to book an outcall with us then please contact us via SMS, phone call or email. We are open daily from 10 am until 3 am. Our friendly receptionist will be available to assist you with any questions or queries you may have regarding our services. We only take bookings on the day you want the massage, therefore please do not try to book your appointment far in advance. me.
Yes, massage oil is included in the massage at no extra cost. It will be applied at the beginning of the massage and will simply enhance the experience. If you have any allergies or skin conditions, please let us know beforehand.
Yes, we have on-site showers that you are welcome to use before and after your session at no extra cost. Clean towels will also be provided. We do also offer assisted showers as an extra, so feel free to ask your masseuse to join you for some soapy fun!
Yes, your masseuse will be completely naked- as will you! But don't worry, you won't just have to strip there and then- your masseuse will let you undress at your own pace to ensure you're 100% comfortable.
Yes, if you opt for the full service with this style from just £150 an hour. Alternatively, you can combine this style with a happy ending which is just £100 an hour.
Yes, our business is 100% and therefore we never hold onto client information or pass on any details to other companies. We also destroy evidence of your booking after your session has completed.