Full service (sex massage London)
About the service
Strictly professional, super discreet and amazingly relaxing – our services are here to pleasure the men of London in more ways than one! Our massaging parlours dotted around the bustling capital of England are open 365 days a year. There is also the option for outcall sex service to a location of your choice if you're strapped for time or want to avoid London traffic completely. We're insanely flexible, and promise a super-soothing, stress-busting experience from start to finish.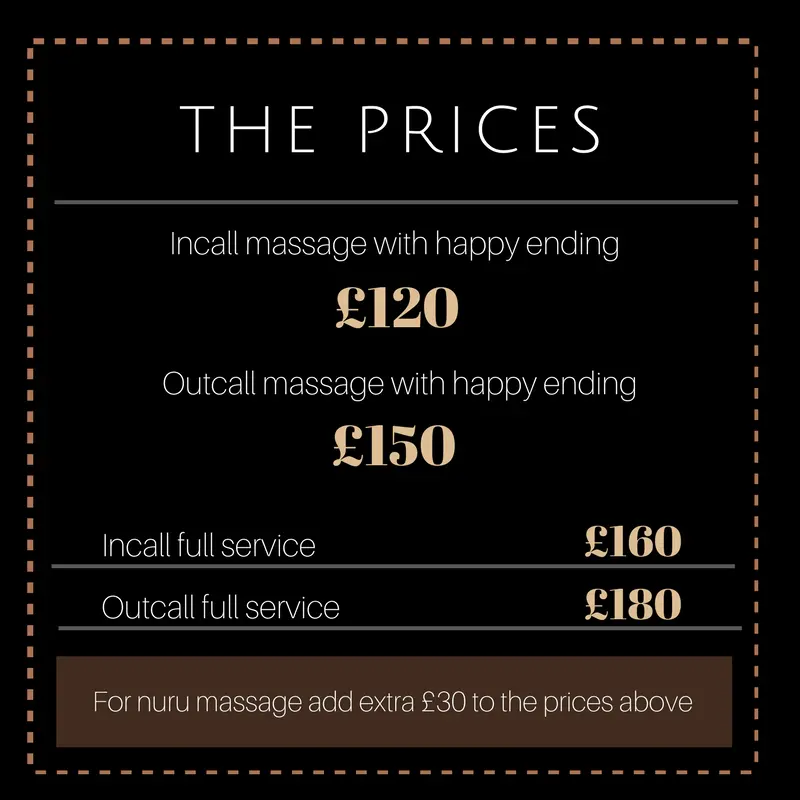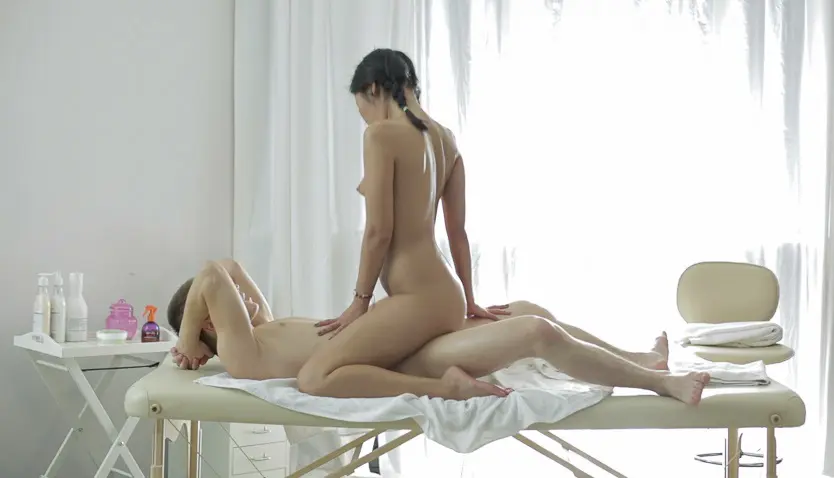 What is the full service?
You've probably heard of a full service massage and are unsure or have questions about what it entails. The full service is a delicious feast of sexual stimulation - sex massage. Not only does it come with a naked massage of your choice but also includes hand relief, oral and penetration.
Why should I get the sex massage in London?
The full service is the only package we offer were nothing is off limits. It can be as slow and romantic or as raunchy and as risqué as you want it to be. But one things for sure, there's no other massage which gets you to this euphoric climax before a flurry of happy endings. So of course, full service feels amazing but did you know the benefits it has on your body? It boosts libido and burns the calories. Orgasms have also proven to be one of the best methods for stress relief.
Where can I get the full service?
We offer the full service as part of all our nude adult massages and is available for incall and outcall bookings. You can either visit our gorgeous masseuses at one of our Central London parlours or request an outcall to your home, hotel or office space at an address of your choice. Both of our services are totally private, we even destroy any evidence of your booking straight after your session! We are open from 10am to 3am, seven days a week – ensuring you can get your sexual fix at any point of the day.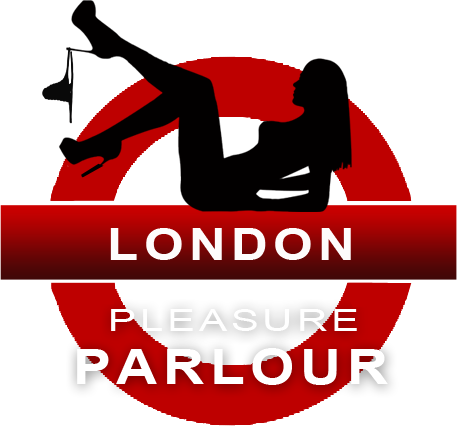 Summary
So if you're ready for the ride of your life then look no further than the full service package. The sexy Asian masseuse can mould the experience to everything your heart has ever desired, with the choice of a body to body, nuru and tantric massage to begin the session.
It's ridiculously spine-tingling, with the option to hand-pick your Asian masseuse making it even better. All of our stunning temptresses are of oriental descent and are blessed with captivating bodies to match. Whether you want a vixen with killer curves or a sweet and innocent mix you're going to be in awe of their sensational figures.
Our booking process is straight forward and simple. You can either text, call or email on the day you would like the massage and you can be in the company of our mystical masseuses in minutes.
How much is the full service?
Outcall full service starts at £180 p/h and includes the masseuse's travel to and from your location. Incall sessions start a little cheaper at £140 p/h. See full breakdown of prices on table.
Would you like to know more?
For most people, the full service includes everything they want as part of their massaging experience – including the naked massage, oral and penetration. However, of course there is the option to add various extras to make your massage super spicy. Most extras are £20 and should be discussed with your masseuse at the start of the session.
Our therapists are used to pleasing clients who are full service novices every single day. Don't worry if you're nervous, they'll ease you into it gently. Once you have got comfortable you'll have never experienced relaxation like it.
You can orgasm as many times as you like throughout your session. Your massage doesn't come to a halt if you have an early happy ending. And don't be embarrassed if it happens early, it just shows your therapist she's doing a good job!