Tantric Massage v's Swedish Massage- What's the difference?
Share some of the same massage techniques etc… Tantric focuses on Chakras, erogenous zones etc..
This month we're celebrating difference. As much as we can talk about how wonderful all of the erotic massage styles are we must also remember the distinctions between them. By knowing the differences and being aware of them we have the luxury of knowing what the best massage style is for us at that time.
Our bodies go through a great deal of physical strain, some weeks we will be suffering from joint or back pain, other times perhaps we have pain in the back of the legs or tightness in our chest reaching our collar bones. Our bodies can also experience emotional strain; when we are stressed, anxious or worried about something our bodies are affected. Consistent headaches, lack of sleep, and body paralysis are also signs of being overworked or stressed. When we do not seek treatment for stress our body is the first to suffer; aches and pains, as well as a lowered immune system and a weakened nervous system, are all directed effects of untreated stress.
Erotic massage is a perfect anecdote to stress and general aches and pains; it boosts both the immune and the nervous system, giving you full body relief against mental and physical pain. That being said different massage styles target different pain receptors, meaning that certain styles are better than others for different conditions.
Two of the most popular massage styles and the two that we get asked about the most are Tantric massages and Swedish Massage- so today we shall explore the two massage styles, detailing their differences and advising the best for different ailments. So let's get started!
Swedish Massage.
Swedish massage (funnily enough) originated in Sweden! It was invented by a Swedish fencing instructor called Per Hendrik Ling in the 1830s, who came up with the specific massage technique after injuring his elbows and seeking targeted relief. The massage style is now most popular within the USA but also is a significant player in the British massage scene. Swedish massage does take many forms and has inspired many different spin-off massage styles but what we're going to focus on today is the original and most commonly practised style.
Original Swedish Massage relies on using elbows and forearms to manipulate and target muscle tissue in a way that presses harder and gives more effective results to pain relief than a typical hand based message.
Swedish Massage is an excellent massage style to produce relief against deep tissue muscle aches and pains as well as being an excellent massage style to improve blood circulation around the body. Healthy blood circulation can help a number of ailments, from acne to persistent headaches. Balancing the circulation of blood in your body and unknotting tense muscles will give your body the ultimate recharge.
But don't just take my word for it- here's what the customers think: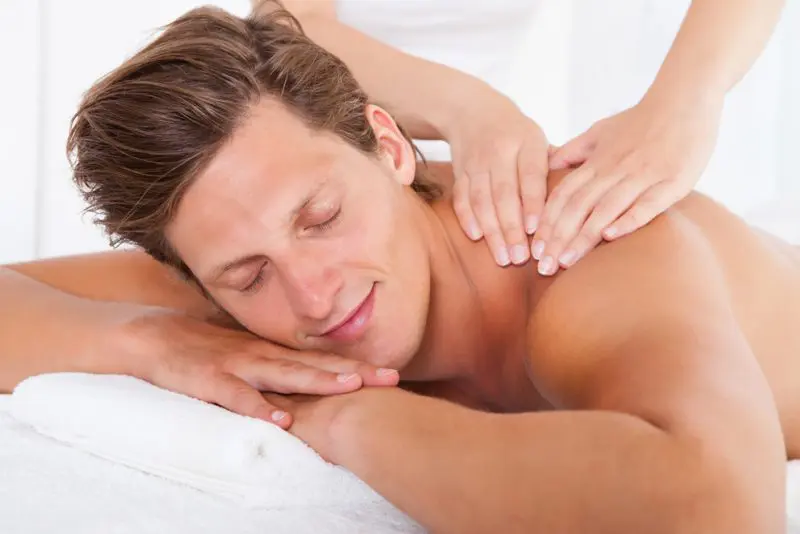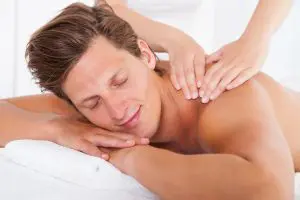 Vs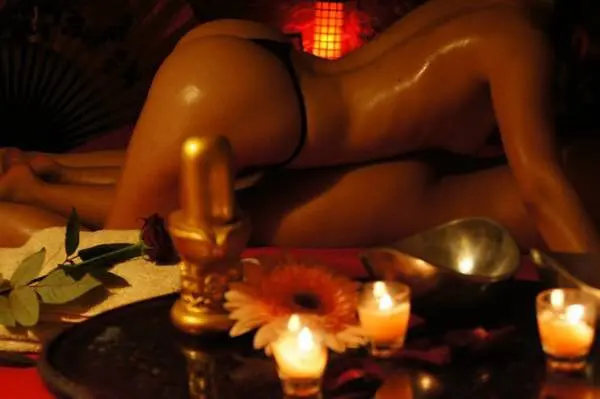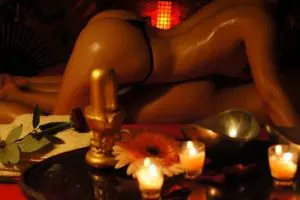 Paul, 26:
I first got a Swedish massage after a sports injury. It was a back injury that had got progressively worse over a period of years- I had physio for it but the pain always crept back fairly quickly. After I got a Swedish massage I felt a massive wave of relief. It was as though the pain had been forced out of my body, I felt lighter, and at ease- it really was amazing. Obviously, it didn't cure it but now I get a Swedish massage every 6 weeks and now I feel fine all the time! This is a big deal considering there was a time I believed I would have to suffer from chronic pain for the rest of my life. Swedish massage is a blessing.
Craig, 47:
I'm a fan of massage, have been for years. Recently I have found that Swedish massage gives truly targeted relief. I get quite achy muscles, particularly in my lower back but knowing Swedish massage exists makes it a whole lot better.
Tantric Massage.
Tantric massage originates from spiritual Sanskrit teachings and takes many forms. The tree of tantra is one with many branches and tantric massage is an ever developing form of massage, with more to discover all the time.
Originating as far back as the 1800s, tantric massage was invented out of Buddhist and Hindu belief systems of relating sex and spirituality, entwining the two to create the ultimate sensual experience. Tantric Massage is different from other massage styles in that it focuses predominately on your bodies Chakras and erogenous zones. This means that the masseuse will really listen to your body and works her spiritually gifted hands to follow your bodies need and create intense sensual pleasure.
The wonderful thing about experiencing tantra is that the masseuse will elicit a new found magic on to your previous understanding of sexual gratification. Using specialist techniques solely practised in tantric massage, the masseuse will transfer your pleasure points to encompass the whole of your body- meaning that you experience full body orgasmic sensation. From the tips of your toes to the tip of your nose, every inch of your body will experience intense blissful relief.
Tantric massage is known to have profound therapeutic benefits. Tantric rebalances the body's natural sexual energy; providing psychological freedom from sexual tensions. Tantric has unique healing powers. The massage is perfect for someone with low sex drive or stunted sex ability. It is perfect for anyone under stress and suffering from anxiety and depression.
They call tantric massage the healing massage; it heals your mind just as much as it brings relief to your body. But let's hear what the clients have to say.
Carl, 32:
Before I tried tantric massage I was, you could say, sexually under confident. I did not experience strong sexual pleasure and started to think something was wrong with me. I was out of touch with my body and felt ashamed about. Now I'm probably one of the most sexually confident and sexually liberated people you could meet! Seriously, now that tantra has taught me how to understand and control my sexual pleasure I experience intense orgasms all the time! It's a miracle.
So what do you think? Will you be getting a Swedish Massage or a tantric massage?
Tantric massage London are the popular massages in our day for those who want a sexual feel to their massage, Swedish massages in London as an overall service will only be a pick for those in need of deep tissue massages and for sports massage therapy.
Tantric massages are very common and mostly found within an erotic massage parlour, have a look more about our Tantric massage City of London service and pick for yourself. A Tantric massage or a Swedish massage? I'm sure there is only one answer to this question.