Useful advice from someone who's experienced erotic massage before.
Thinking about booking an Asian erotic massage in London for the first time? Have basically no idea about what to expect? Trust me I've been there and my first time were weird. I'd gone on the recommendation of a work colleague, new to the big city of London, new to having a proper job; I was knackered, stressed and frankly, dead horny.  I called the number and booked an erotic massage with 'Holly' for that evening.
On my way to the parlour, sat on the tube, my head was spinning. I was wondering whether the other commuters could tell where I was going, was thinking about my socks-how they were a bit rotten, wondered whether I should take them off.
Once I got there they were expecting me and Holly, who was an attractive slim girl, Asian, don't know from where exactly but yeah-(a lot more pretty than I'd thought) led me in to a room. She asked me to undress and I started to panic- was I supposed to take off everything? Even my boxers, or would that be presumptuous, but then if I left them on would she think I was coy, embarrassed? Standing in the room not knowing what to do, I felt like bailing. My heart was racing, I was sweating, god it was awful…
Finally I came clean to my masseuse. Told her it was my first time and I had no idea what I was doing there.  We had a frank talk and I ended up asking her loads of questions.  After I was finished blabbering, I had the massage and perhaps noticing my obvious interest, Holly talked me through everything she was doing, which personally I found made the experience even more sensual, honestly I think it helped me stay relaxed.  Honestly towards the end of our session I was in ecstasy, I had no idea someone's touch could feel that good. I was trembling all over like an animal, at the mercy of her miracle touch. My mind was so clear and all I could think about was how god damn good I felt- which for someone with a mind as busy as mine was nothing short of a miracle. I left the parlour feeling… feeling good. It might sound daft but I remember thinking I felt that feeling you get when you're at a festival with your mates and the suns shining, you're a bit pissed and you're not bothered about anything but having a laugh. No stress, no responsibilities, great. And bearing in mind that it was actually a miserable grey Wednesday evening and I'd been in back to back meetings all day. And my headache! A headache I'd been putting up with for a good couple of days was gone, vanished! In fact all of my body felt better. I felt lighter, my back felt looser, even my quads felt good! Seriously, I know some people assume this kind of thing is like pervy and weird, I know because I was one of those people… but I've got to say, I've been converted.  I could go on and on about how amazing I felt after but really it's something you have to try for yourself. However- the reason I'm writing this here is quite frankly, I think people should have some idea about what they're getting themselves in for. I've had massages since then with girls who don't speak good English; I mean what do you expect getting an oriental massage? But if I'd had my first time with a girl that couldn't answer my millions of questions then where would I be? So I thought about it and decided to write this. For any other guy out there going to lose their massage virginity, save you from wasting half your session asking questions like I did… So here's my list, a short but comprehensive guide to getting your first erotic massage.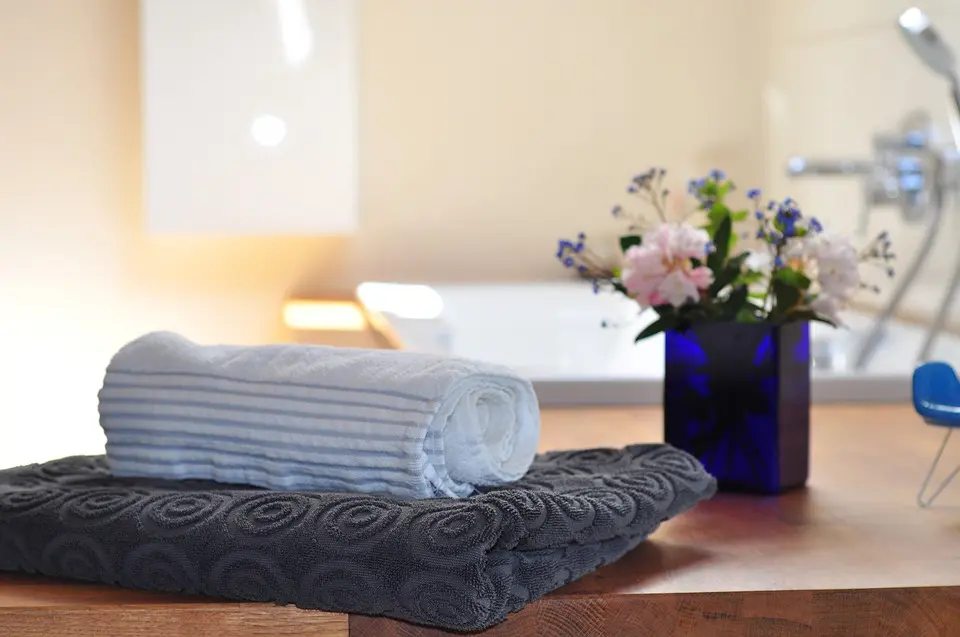 Do you need to bring anything, like a towel or a change of clothes?
No, fresh towels are provided if you want to get a shower after your session so there's no need. I like to take a change of clothes if I'm going from the office. It feels strange putting a suit back on after feeling so relaxed so I take a gym bag with me with some casual sweats. But that's entirely your choice, you're not expected to.
How do you pay?
Cash, I've heard some places will accept bank transfers but trust me, they expect you to have cash. You don't want to be running out to a cash point at the start of your session. Also take more than you need because you will most likely be offered extras and it's really a shame to pass up improving the experience because your short a few quid. And by extras I mean stuff like a steamy shower or you know even going the whole way. I remember my second time was so good that by the end of session I wanted to like proper fuck her but I'd only brought enough for a happy ending. It was rough, and I learnt my lesson to always come over prepared.
Do you strip completely?
You can and it will speed things along but you can also leave them on if you want your masseuse to tease them off you. Honestly I think the most important think I learnt was that anything goes. It's your massage so it's your call. Your masseuse is there to make you as comfortable as possible and ultimately to give you pleasure. So on or off, doesn't matter. You can even keep your socks on if you want to.
Where can I get an erotic massage in central London?
There are many locations in the city of London to find an erotic massage parlour such as Heathrow, Paddington, Soho, Islington, Canary Wharf and many more across the north, south and west of London.
Basically if I can give you any advice just relax- as soon as you're relaxed the experience will be way better. You're in safe hands, just go with it.
So if you're ready to book in for your experience follow the details below.
View our erotic massage therapies available in london here.