Kensington is known by many as being an upscale, elite area of London surrounded by stately Victorian buildings expensive homes, classy bars and restaurants and copious amounts of designer wear shops. This extremely elegant neighbourhood has so much to offer and has been a popular and much sought-after area of the U.K's capital, with many celebrities' royals and aristocrats being based there. It has an abundance of beautiful gardens, secret hidden gems and beautifully clean streets for you to stroll down. I must admit, when I first came to the area I was very self-conscious as everyone looked so upper-class and suave. However, once you have lived there for a while, you learn the Kensington way and before you know it you're an elegant, chic lady living in a stylish apartment with sophisticated clothes and shoes.
One of the things that stands out in Kensington for me is the lovely gentleman you find working, clubbing and wining and dining in the area. They are extremely well mannered and well behaved and this gave me a deep passion to care for men in London as I believe they deserve it. I can see they work hard and everyone that works hard should reap the awards for doing so.
So, this is why I opened up my own erotic massage parlour in one of London's most exclusive districts.
I come from a small town in China with a lot of tradition and centuries of ancient massage and healing therapies. We use massage as a way to release stress and tension the body and mind might be experiencing, add a sensual and erotic touch to it, which is very special. The men in my native village can't get enough of it and I think it is time the men of the U.K get to experience this amazing therapy. If you are noticed as having potential at the massage parlour you work in, often you will be selected to go to some of the top massage therapy schools across China, Japan and Korea, which is a huge honour. Luckily I was one of these girls, and I got to fulfil my dream of becoming a fully trained professional erotic massage therapists. Although I was born with a natural talent, we learn everything we know at our massage schools and they give us opportunities to come to the U.K to share these talents which is a brilliant achievement for many Chinese women.  Not only do I possess a very talented technique and style, I also have a deep passion and true love for my passion. I have witnessed how it can help men who are stressed, anxious, depressed and lonely and make them the best possible versions of themselves when they leave us. It gives me a great feeling to see my clients feeling so satisfied due to me and I want to continue sharing this gift I have for many years.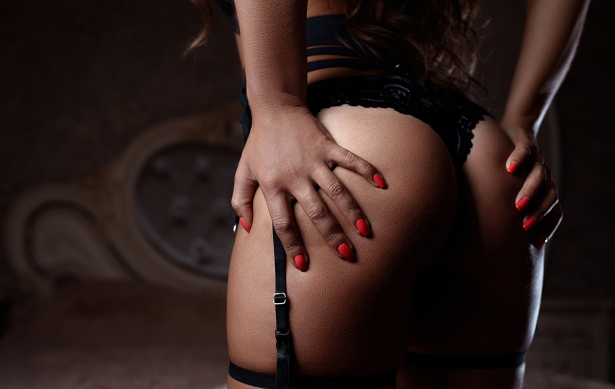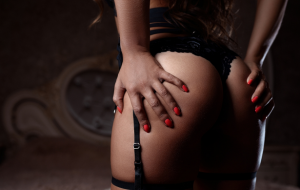 I try to make each session as unique and individual as possible to cater to everyone's needs and desires. Every client that comes through our door has a different preference for the service or masseuse which they want. Our customers always come first, therefore, we want to give them exactly what they want and how they want it. We want to keep our services to the high standards Kensington is known for.
You can expect the highest quality when you visit our massage parlour. Our location is extremely discreet and easy to reach. We care about our clients and understand that you may want your time with us to be private which is why I also offer outcall services to the lovely men of South Kensington. I have to say, as a masseuse, I love visiting my clients in the comfort of their own home or hotel room. I can always tell immediately that they feel a lot more at ease and relaxed compared to when they come to the massage parlour. I guess this is perhaps because they do not have to travel to us or worry about other things, all they have to do is pick up the phone, book an appointment and then wait for us to arrive. They also seem to feel more confident as they are in their own familiar surroundings and their personalities shine through more which is nice as it makes my time with them more enjoyable and it makes it easier for us to become intimate with one another. We then have more to talk about and the customer is also keener to share with me the services he really wants rather than being embarrassed or nervous.
There is also a luxurious element to outcall services as a lot of the time I am invited to extravagant hotels around London, or some of the most beautiful homes I have ever seen in South Kensington. I feel very lucky to get to experience these breathtaking places while in the company of a lovely gentleman. It is nice to get out of the massage parlour and get to see a bit of London. Sometimes when I do an outcall service the men request that I wear something nice whether that be my clothing or lingerie, so it is nice to get dressed up and feel good about myself and also see their face light up when they see me. It is nice to see the client is happy with how I look because they deserve nothing but the best services!
I love my job as an erotic masseuse in South Kensington, every day is very different and I meet amazing and intelligent men from all around the world. When I see my clients enjoying themselves it reminds me of the power of erotic massage and the impact it can have on someone and how it can help them so much. The difference in many of my customers when they arrive and when they leave is amazing and I love seeing a smile on their face and knowing that they are satisfied.