Body to body massage is one of the most intimate and erotic experiences you can go through. If you can't visit us and you're a visitor to the city, you may opt for an outcall visit to your hotel room. Your priorities may depend on what you're looking for. We are always discreet and aim to make you comfortable, but your surroundings can play a big part in that. Here are some London hotels within our reach that will be the perfect setting for your body to body bliss.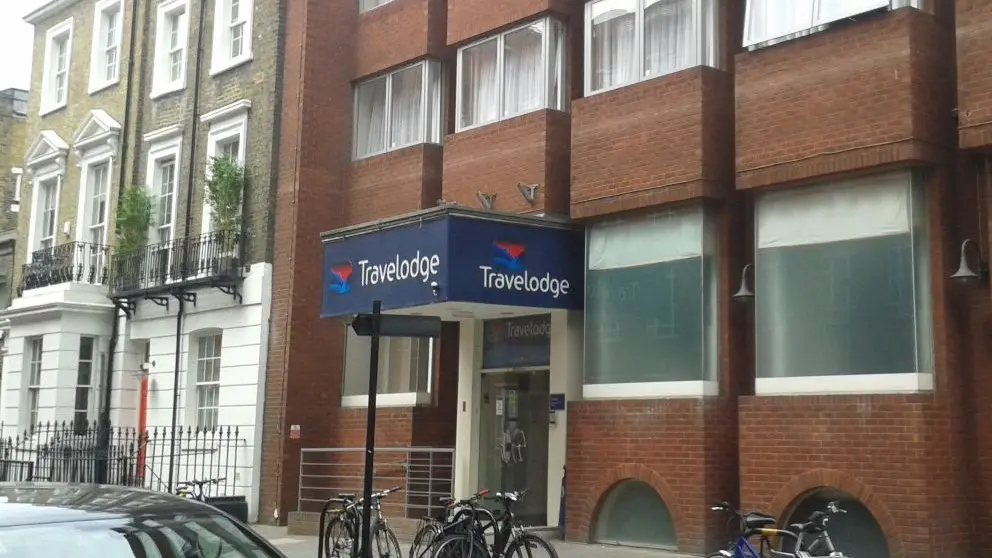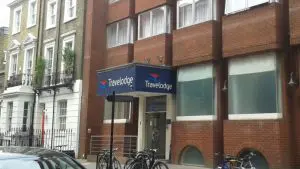 Travelodge Marylebone
Just a stone's throw from our parlour, this would be a great option for spontaneous visits or for a speedy visit from one of our girls. A large franchise hotel will be perfect for a discreet session away from the prying eyes of an independent B&B.  Chain hotels like this are a common choice for business trips, and you may decide that a close encounter with one of our girls is the perfect way to warm up your surroundings. Best yet, the rooms are reasonably priced!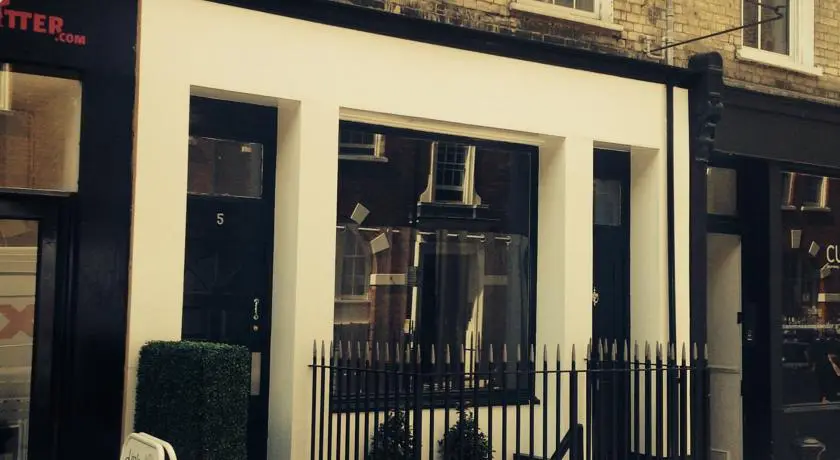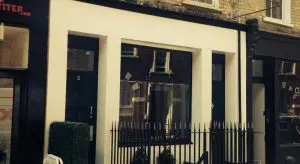 Villa Fitzrovial
The Villa Fitzroval is very conveniently located between Piccadilly Gardens and our Parlour in Marylebone. This quirky hideaway offers self-catered apartments benefitting from great online reviews. This won't be just a room, but a whole living space all to yourself so you and the girl of your choice can enjoy some real quality time. The apartments have been a special hit with couples, winning high ratings.  It is clean and tidy, and provides shower room and towels for before and after your session.  Best yet, deals online start at just £96, so it's a perfect thrifty option for your massage.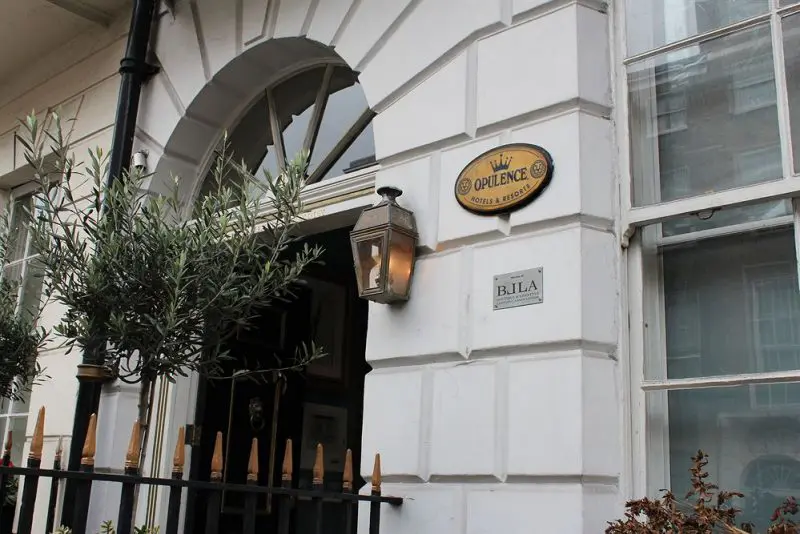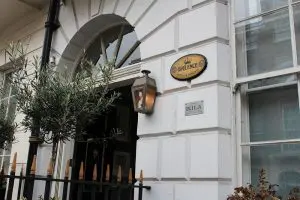 Opulence central London
This is the perfect setting if you seek a luxurious, more traditional and, yes, opulent setting for your body to body experience. Based in Marylebone and just a short trip to Oxford Street, this place features elegant four-poster beds and Jacuzzi baths, sure to give you a grand setting and make you feel like a king. The high class location, marble floors, and tasteful yet extravagant décor will be perfect to live out your fantasies of being James Bond for the day. Let us provide the Pussy Galore!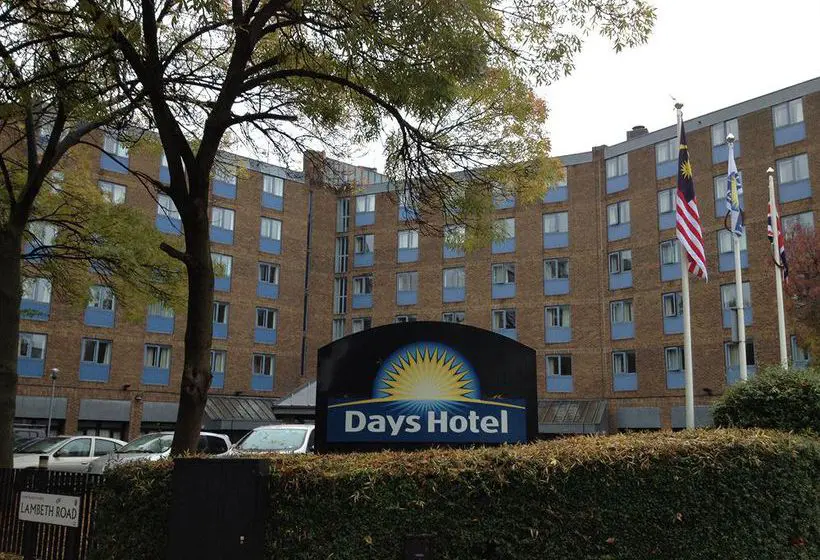 Days Inn Hotel London
This Waterloo chain hotel is a good choice for those based further away from us in Marylebone. Less of a huge chain like Premier Inn and Travelodge, this is still a solid budget choice. It's a quick dash to attractions like the London Eye, and easy to get to and from with good transport links. It also includes laundry service and a gym, although we wouldn't recommend undoing the work of our therapists and working out with your newly relaxed muscles straight after your session! Rooms also feature power showers, which could make for a great saucy addition to your session!
Things to consider when booking your hotel
Location, location, location
We are based in Marylebone and do outcalls to most parts of Central London, but you may want to speak with one of our lovely call centre girls who will tell you whether or not we can send a girl to your location. Besides that, London is a big, vibrant, global city and it may be that you want to do some sightseeing besides!
Discretion
Hoteliers are used to dealing with odd requests and being sworn to secrecy by customers, especially at larger, upmarket digs or chain hotels. Staying at a 3-room family-run B&B may not be the best choice if you don't want everyone to know what you're up to! Just be wary that your choice of accommodation doesn't result in half the west end talking about it!
Settings
This is all about personal taste. London is full of hotels, all with different styles. From trendy boutiques to cozy old-fashioned inns to upstairs rooms in pubs, there's plenty to choose from. Ask yourself what would best fulfil your fantasy? Hotels are perfect for living out sexy  roleplay desires. Perhaps you could be a billionaire in a penthouse suite, or a spy on the run, or a man conducting an illicit affair. Take a look at hotels online, imagine yourself in your suite with one of our knockout girls and see if it excites you.
What to remember when booking
When coming to hotels we need a full address, full name, and your room number. We can contact you through your room or on your mobile, but make sure your details are accurate. Outcalls cost a little more than incalls, and some locations cost slightly more than others. Check the pricing guide or call up one of our girls if you have any questions about pricing.
Besides looking for a location of your massage, have a look at some of our services as well as our b2b massage London services just to give you a better idea of what your going to experience.